We will record, review and reward everyone's personal performances then rank them in one giant big league for the world to see.
MISSION – TO BE A LEADER IN HEALTH AND FITNESS DEVELOPMENT OF THE WORLD'S YOUTH.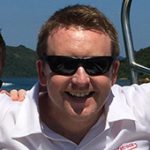 An innovative school leader I wanted to find a way of finding the fastest children on the planet. Everyone knows the fastest man on the planet. I wanted to know the fastest potentials on the planet and came up with Sportstrack.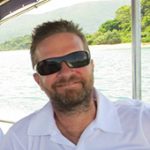 A passionate physical education teacher I was always frustrated that children only had one lesson a year to improve their running or swimming times. After every lesson students were begging to have another attempt; with Sportstrack they can.
Created by teachers for teachers and students.

Sportstrack functions as one big sports league made for members across the world to upload their personal sports performance in running and swimming. The leaderboard also records personal effort by logging the number of attempts. It automatically ranks the personal performance data of student athletes and individuals from schools and sports clubs around the world.
Sportstrack was created by teachers for teachers and their students. It's used to record, review, reward and rank athletes from schools and sports clubs. Targeting promising athletes or simply those interested in understanding their performance and progress on a global level, the database displays a global league table for all members to access online.
Progress is measured and can be compared against other students and schools. Once the teacher/coach has uploaded their groups data they will be sent the students login details which can then be given to the students.
If you're a student ask your teacher or coach for your login details. Once the students are logged in they will get their own personal profile page to see how well they are doing.
We want to track the fastest and the most dedicated athletes.

We want to track the fastest and the
most dedicated athletes.

Our members or 'Champions' are all amateur athletes of varying standards.

Their level ranges from sporty to non-sporty, active to non-active, each with
the common goal.

To improve by recording and posting their sports and activity scores to
compare against others.



If you're fast, fantastic. If you keep trying, you're tremendous.